Important Estate Planning Terms to Know
Jan. 13, 2023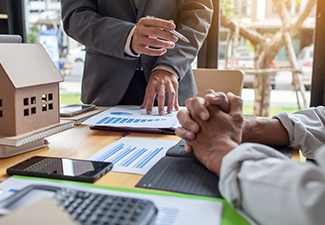 Having a comprehensive estate plan allows you to put your estate, assets, financial, and end-of-life plan in order and achieve peace of mind. However, many people usually neglect or delay establishing their estate plan because they have limited or no knowledge about the process. An experienced Michigan estate planning attorney can enlighten you about some important terms to know before you begin.
Steven L. Rotenberg, PLLC is committed to offering knowledgeable and personalized guidance to clients in the legal matters of estate planning. Steven L. Rotenberg can educate you about your various estate planning options, determine the ideal plan for your unique needs, and help you draft important estate planning documents. The firm proudly serves clients across Bingham Farms, Mount Clemens, Pontiac, Monroe, and the metro Detroit area in Michigan.
Important Terms to Know
To understand the estate planning process, you need to know the various terms that are used. Here are some common terms used in Michigan estate planning matters and a brief explanation:
Decedent: A person who has died; a deceased or dead person
Estate: The total amount of assets, property, liabilities, and debts accrued by the decedent at the time of their demise
Intestate: Intestate involves a situation whereby a person dies without a valid will. When a person dies intestate in Michigan, their estate will be distributed to heirs according to the state's intestate succession rules.
Probate: Probate is a court-supervised process after a person's death to determine the validity of a will and settle the deceased person's estate and final affairs. It involves identifying and collecting assets, paying taxes and debts, and distributing remaining assets to rightful inheritors – heirs and beneficiaries.
Will: A will is a legal document that allows a person to leave detailed instructions about their legal and financial wishes and about how their estate should be administered and how assets should be distributed to inheritors or disposed of upon their death.
Testator: A person who creates and executes a last will and testament
Trust: A trust is a fiduciary relationship which allows a person (trustor or grantor) to appoint another person (trustee or successor trustee) who will manage trust assets for the benefit of the beneficiaries.
Trust Property: Trust property or assets includes assets placed in a trust. The trustee will manage and distribute trust assets to beneficiaries upon the death or sudden incapacitation of the grantor in accordance with the provisions of the trust documents.
Beneficiary: A person who receives benefits or property from an estate, living trust, will, or other legal documents
Executor: A person named in a will – or appointed by the probate court – to help settle the decedent's estate according to the provisions of the will
Powers of Attorney: A power of attorney is a written document that authorizes a proxy (the agent or attorney-in-fact) to act or make decisions for the principal in legal, financial, tax, healthcare, and property matters when they're unavailable to unable to do so.
Advance Healthcare Directive: An advance care directive is a legal document that allows a person to indicate their preferred medical procedures and treatments in advance in the event that they become severely ill, incapacitated, disabled, or otherwise unable to make such medical decisions on their own.
Guardianship: A guardianship is a legal relationship established by state law that allows the court to appoint a competent adult who will make personal and healthcare decisions and living arrangements for the ward (typically a minor child or incapacitated adult).
Conservatorship: A conservatorship is a legal arrangement which allows the court to appoint a person (conservator) to manage and oversee the financial affairs of a minor or incapacitated adult. In Michigan, conservatorship is only concerned with the financial and property affairs of the ward.
Steven L. Rotenberg Can Help You
Creating an estate plan in Michigan often involves a lot of complex processes. Regardless, getting experienced guidance and advocacy is imperative to understand the process and avoid irreversible mistakes when drafting your plan. Steven L. Rotenberg is poised and ready to advise and guide individuals and families through the complexities involved in estate planning.
As your attorney, he can help draft crucial estate planning documents, such as wills, living trusts, powers of attorney, and advanced directives. Also, Steven L. Rotenberg will outline a strategic plan to protect your accumulated assets and finances and help you achieve your goals of transferring property to surviving loved ones.
Contact Steven L. Rotenberg, PLLC today to schedule a simple consultation with a seasoned estate planning lawyer. Steven L. Rotenberg can help you prepare for life's uncertainties and work diligently to address your different estate planning needs and concerns. The firm proudly serves clients across Bingham Farms, Mount Clemens, Pontiac, Monroe, and the metro Detroit area, Michigan.