Considering Who Is Going to Pay the Kids' College Tuition in Divorce
Oct. 12, 2023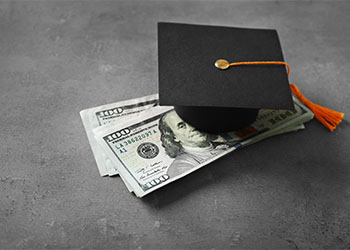 Divorce can throw a wrench in many long-term plans, including college plans for children. If parents get a divorce when their children are very young, they may not think much about higher education for their future. However, it is essential that you consider who is going to pay for the child's college education to avoid financial uncertainty and prevent disputes in the future.
Luckily, there are several options divorced parents may want to consider when thinking about their child's higher education expenses and needs. Attorney Steven L. Rotenberg can help you and the other parent of your child create an agreement that addresses college tuition, housing, and other higher education costs. Steven L. Rotenberg, PLLC has served families throughout the metro Detroit area in Michigan for more than 25 years. The law firm has two offices: one in Farmington Hills and one in Monroe.
Is Paying for College an Obligation for Divorced Parents?
Parents in most states do not have a legal obligation to pay for a child's college tuition as part of a divorce settlement agreement. Michigan is one of those states. Even though Michigan's statute for child support includes "education expenses" as part of a parent's obligation to financially support their children after divorce, college tuition and other college-related expenses are not included in those education expenses.
Higher education expenses typically include but are not limited to:
Tuition

Housing (room and board)

Transportation to campus

Books and supplies

Meals and essentials
In Michigan, a parent is generally no longer responsible for financially supporting their child after the child turns 18. If the child is still in high school, the child support obligation may be extended to the child's 19th birthday. Other grounds to terminate child support include the child's marriage, the child's active duty in the military, or the death of the non-custodial parent or the child.
Options to Consider
Even though parents do not have a legal obligation to pay for college, divorced parents may still want to explore their options to ensure that their children's higher education is taken care of. Some of the options to consider include:
Establish a voluntary agreement. Since paying the child's college tuition after divorce is nonobligatory under state law in Michigan, parents can still establish a voluntary agreement to address the issue. However, the agreement should explicitly indicate the amount one or both parents will pay as well as specify when and how such payments will be made. In addition, consider including provisions to specify the covered expenses, the conditions the child must fulfill to keep getting payments from his or her parents, and whether or not the agreement is modifiable or revocable (if so, state conditions that would justify a modification or revocation).
Seek financial aid. Depending on the parents' financial condition, they may qualify for some kind of financial aid or grants to cover the higher education expenses for their child. Common examples include a Federal Supplemental Educational Opportunity Grant (FSEOG), Expected Family Contribution (EFC), and Free Application for Federal Student Aid (FAFSA). You might want to speak with an attorney to determine your eligibility for various types of grants and financial aid.
Create a college fund. Many divorced parents choose to create a college fund that can be used for qualified education costs, such as tuition and other higher education expenses. Typically, this requires the parents to create a trust or escrow account that would keep their contributions until a later date.
Regardless of which option you choose, knowing which college your child will attend can make it easier to estimate tuition and other higher education expenses. However, parents are not expected to make a 100% accurate estimate of the costs as tuition and other expenses are likely to change over time.
Reach Out for Experienced Guidance
It is never too early to start planning for your child's college tuition, especially if you and the other parent are currently going through a divorce. Knowing who is going to financially support your child when he or she goes to college can provide stability and security for the future. Attorney Steven L. Rotenberg can help you understand your options when making plans for your kids' college tuition. Schedule a consultation to get the guidance you need.